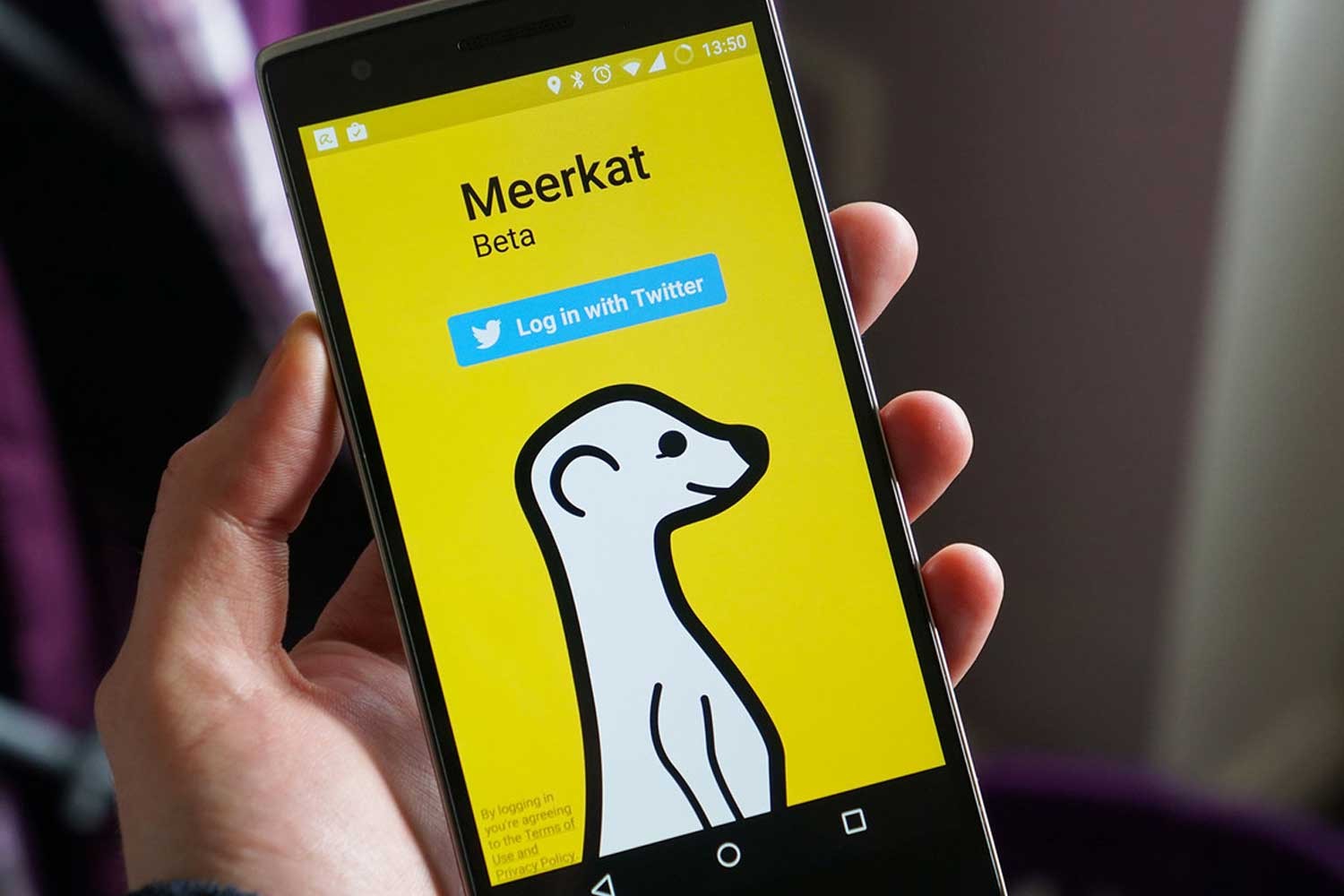 Could Meerkat Change The Way You Connect To Your Audience?
Meerkat - Instantly stream live video to your Twitter followers.
If you follow the latest trends in what is happening in social media, you have no doubt heard of Meerkat.  Meerkat is taking the vlogging world by storm, and at the same time changing it completely.  After a viral launch this year at SxSW, Meerkat has soared to over 300,000 users.  200,000 of which are using the iOS app.
So why is it so popular, and what does it do?
The biggest reason for Meerkat's rapid success is it's connection with Twitter.   Meerkat is a live streaming app, directly from your phone published to people hanging out on your Twitter network. The beauty of this, for Meerkat, is that it has overcome the biggest concern of most people joining a new social network: the fact that no one will be there.  By piggybacking on the twitter followers you already have, the app allows you to have an instant audience for a new platform.
Video blogging or Vlogging has been around for a while and has had great popularity.  But Meerkats approach is quite different.  Most vlogs are recorded and then put out as a post production video podcast.  One of the most interesting things about Meerkat is that the only way to see the video is to watch it live.  Once the Meerkat producer has finished their live video, it is gone from the public eye.  Only the creator can save it directly to their phone.  The idea of disappearing content brings a new dynamic twist to the social sharing party.
Unlike other popular social media hangouts where you spend hours combing through countless videos, posts and tweets, there will be no endless amounts of livestreams at Meerkat. They disappear immediately. Which in all reality can be a good thing.  Many vlogs are not done well, and as we all know some things are not meant to be on the internet forever.
A quick tip.
If you decide to try your hand with Meerkat, be aware that as soon as you hit the stream button, it will begin to stream.  Be ready, as your audience will see that awkward beginning if you are not prepared.  Once you start your session, a notification will be blasted out to all of the followers (of the account that you are logged into) and proclaim that you are live streaming. Your followers will be able to log in from their computers or app if they are already a Meerkat user.  Not only that, but whenever the user engages the Live stream, that action is also broadcasted out to the Twitterverse from comments and re-sharing of content.
This is really becoming a game changer.  Meerkat brings an emphasis on immediate interaction, and encourages exposure for your brand to new audiences.  These broadcasts can be scheduled in advance and you can build up an anticipation for the event, or hold session on the fly.  At the end of your session do a quick Q and A time, and let the stream expire.  This will give your followers and new audience incentive to show up live, which is when the most compelling and needle moving things happen for your brand.  That live atmosphere is an intense thing, and can really help you connect with your audience in a way that you never have before.
What do you think of this new platform?  What Ideas do you have in utilizing it for your business or brand?